Wooden Wall Clocks
*please refer to our shop page for purchases*
A Program or product to Fit everyones Need
Click the model number for information on the model of your choice or click on the item picture if you want to see a bigger picture of the model you are interested in.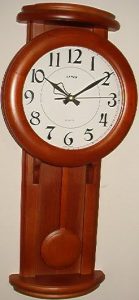 A wide variety of time pieces to suit your requirements
Regardless of the style or function you are looking for in a timepiece we have a wide variety of styles to suit every need. Please refer to our shop section for current styles and models that are available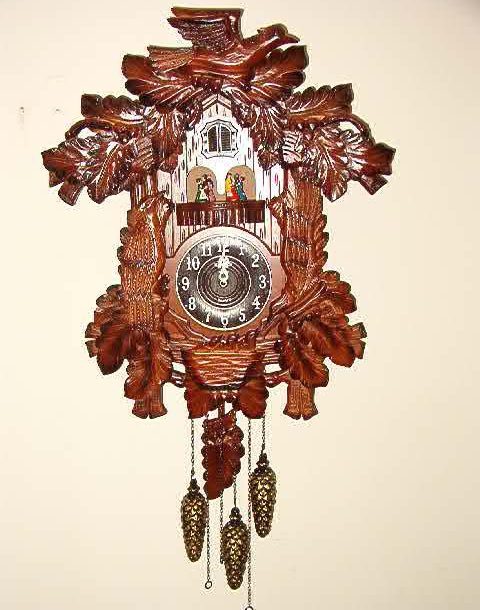 Our Collection
We offer a wide range of clocks for various purposes both utilitarian and aesthetic.
While only the timepieces on our shop page are currently for sale or will be stocked in the near future, if there is something that catches your interest below please tell us. In the future we may carry it if there is enough general interest to make a production run.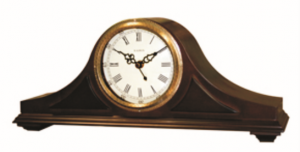 Mantel Clocks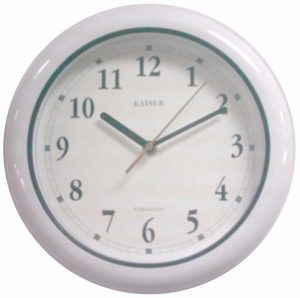 Waterproof Clocks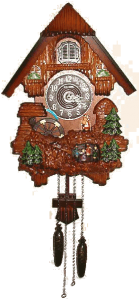 Cuckoo Clocks
Innovative Concepts
We are happy to work on any special projects you may have.. Just contact us with your concept and we will see if we can work together on developing truly inspiring program to meet your goals.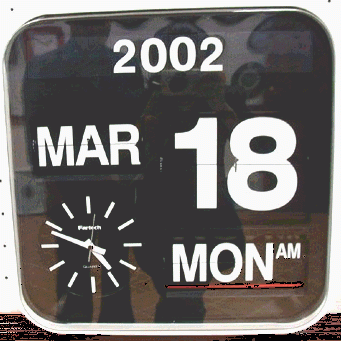 Card Clocks
Model Number # AD 630
Dimensions
43.5 X 43.5 X 16 cm
A large calendar clock . This clock is generally for commercial applications but can be for home office use as well. The day and the date run on a card system the date on this item only needs to be changed on leap years since there is 29 days in February… The card motors are powered by 2 D cell batteries and the time is powered by one AA battery.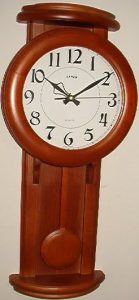 Wooden Pendulem Clocks
Model Number # 6001P
Dimensions
27.5 x 62.5 x 9 cm
Clean lines with a modern yet classical look. With a large area behind the pendulum to affix an anniversary plague or name plate, this clock is a favorite for engraving projects. THis clock comes in a walnut finish.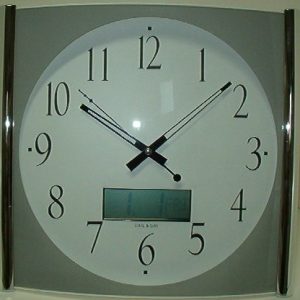 Digital Analogue Clocks
Model Number # Q207
Dimensions
38.5. x 37 x 7 cm
Digital Day Date clock with sweep hand movement and digital day date function. Digital display switches between time and date every 60 seconds. Digital display can show 12 or 24 hour time. Powered by 2 AA batteries.